If you're planning to create a website, you presumably already have an idea of how you want it to look. What features should be included? What format does the menu take? Which fonts ought to you use? What kind of layout best serves your audience? There are countless opportunities to explore, and templates can help your imagination take shape. Simply swap out the text for a successful design or style.
Why You Should Be Using These Kits
Header & footer builder
You need a blank theme
Popup builder
Archive builder
Single post builder
No elementor pro version required
1. Construct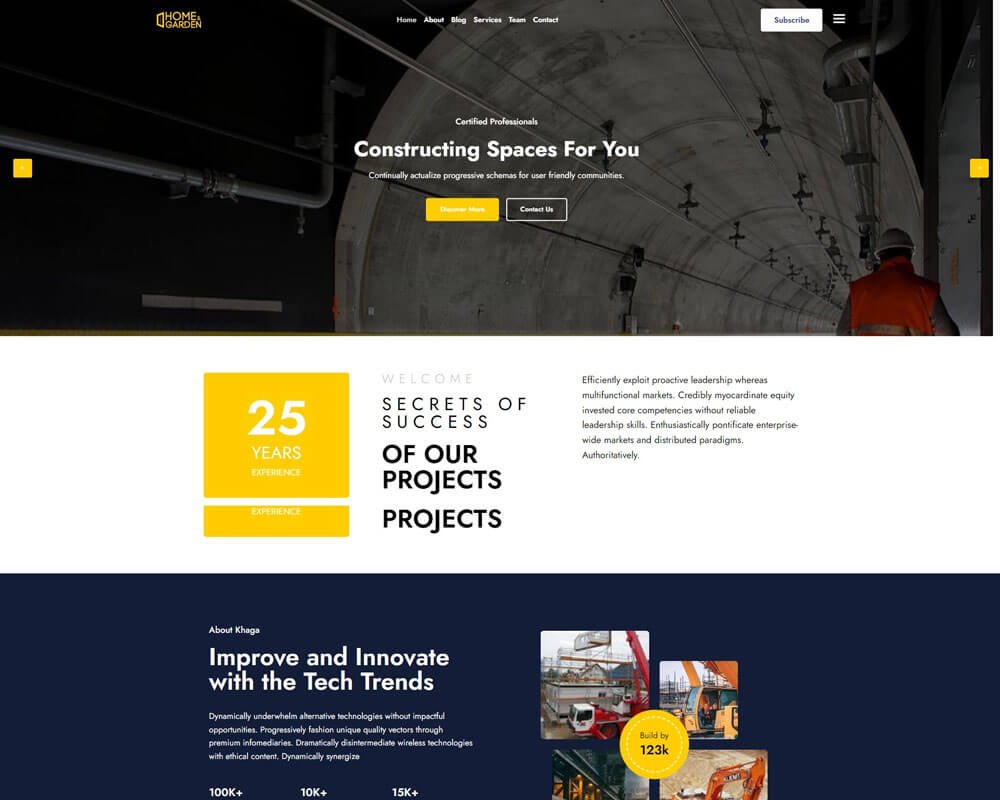 For any website for a roofing business or construction project, we designed this template. The template enables you to quickly drag and drop items, select styles, and experiment with the appearance and feel of your website with an instant preview before your changes go live. Additionally, it showcases the most gorgeous design trends, fun UX, and cutting-edge online technology.
Preview
Download
2. Careme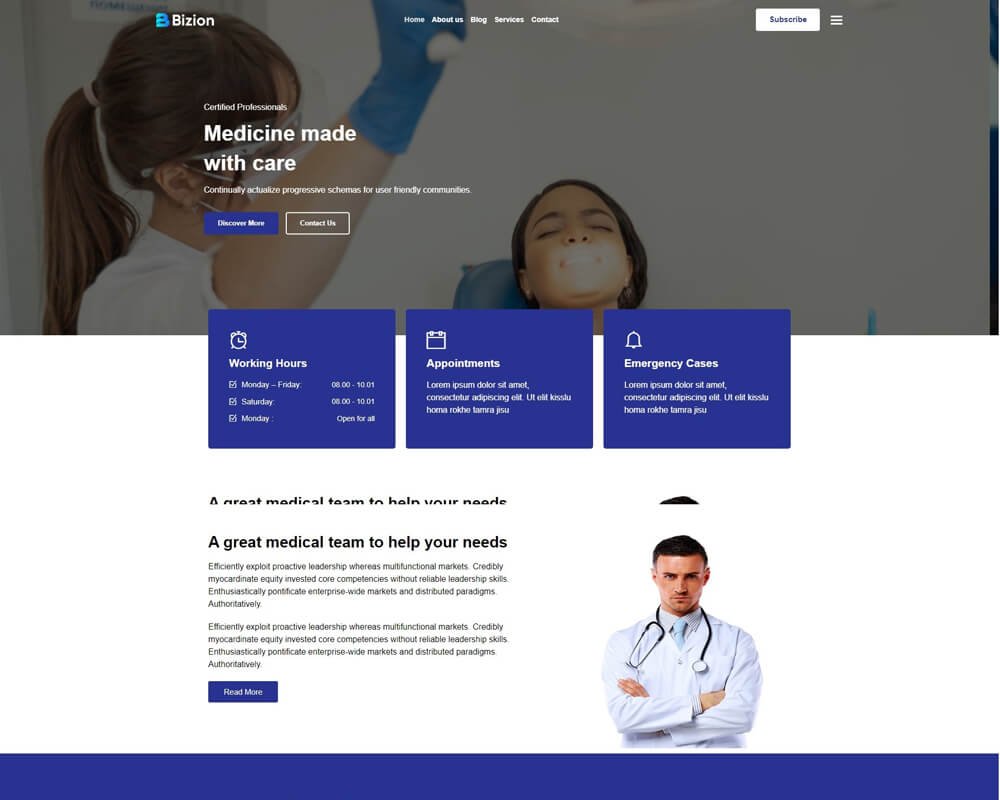 Every element of your medical website may be easily created and customized using the user-friendly drag-and-drop interface of Elementor. You may customize your website to reflect your brand identity and exude trust and professionalism since you have total control over the layout, design components, colors, fonts, and photos.Use The Pack's pre-designed templates for a medical website that is intended for healthcare professionals. These designs frequently have sections for making appointments, describing services, listing doctors, receiving testimonials, posting blogs, and more. These templates are simple to adapt to your particular requirements, or you can start from scratch and build your own layout from the bottom up.
Preview
Download
3. Lawyer
Our lawyer website, created with Elementor Page Builder, blends usability, aesthetics, and user experience to persuasively convey our legal competence and win visitors' trust. Our Elementor-powered website delivers a fluid experience that meets your needs, whether you're looking for legal assistance, perusing our practice areas, or wishing to get in touch with our staff.We put a lot of effort into the user experience on our website so that users can easily browse through our many practice areas and obtain the information they require. With the help of Elementor's drag-and-drop capabilities, we were able to create a contemporary and uncluttered style that highlights our offerings, staff, and client testimonials.
Preview
Download
4. Restaurant
The template kit contains a variety of well created and eye-catching templates that are simple to modify to match your brand identity and particular requirements. These designs include sections for the homepage, menu, reservations, about us, gallery, blog, and contacts. They also cover other areas of a restaurant website.You can design and create your restaurant website more quickly and easily by utilizing the Elementor restaurant template kit since the templates offer a strong foundation for building an engaging and useful online presence for your company.
Preview
Download
4.Petcare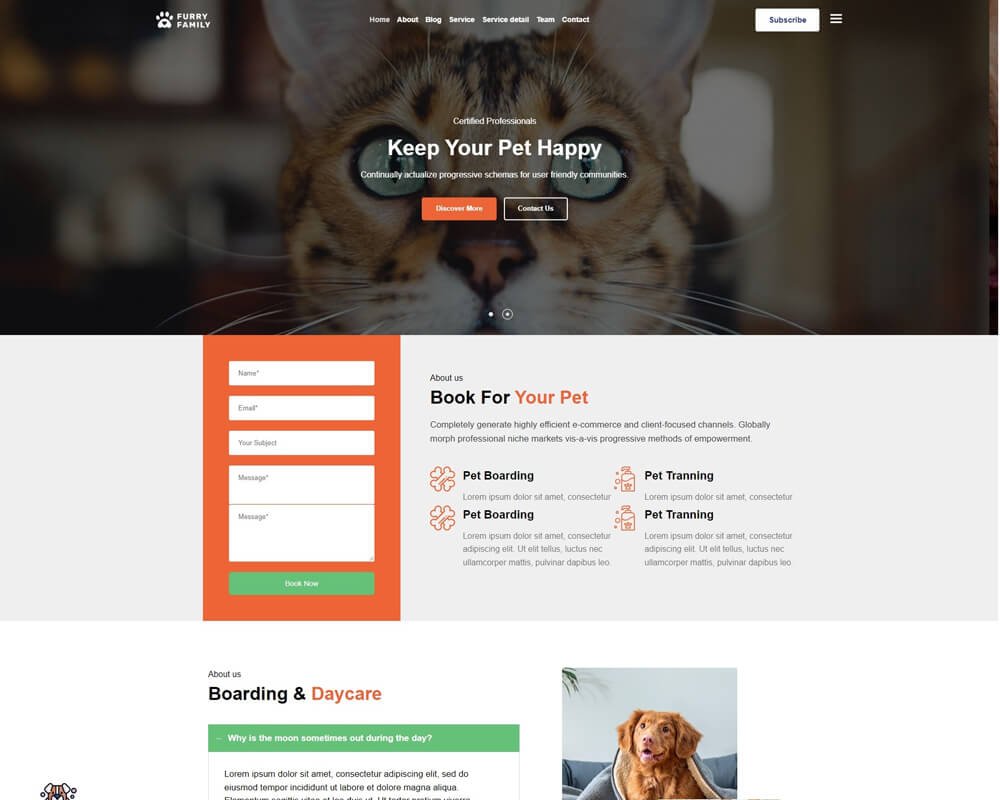 You may considerably decrease the time and effort needed to create a professional website for your pet care business by using the Elementor pet care template kit. The templates provide a strong framework that enables you to build an engaging and aesthetically pleasing web presence that promotes your services and engages your target audience.The template kit contains a number of templates that address various parts of a website for pet care. A homepage, services page, about us page, pet gallery, contact page, and blog template are usually included in these templates. Every template has been painstakingly made with an eye for detail and a pet-friendly style.
Preview
Download
5.Startup
A lasting impression on your visitors is what the homepage template is designed to achieve. It has a strong hero section that entices viewers to take action with a fascinating title and call-to-action button. To establish credibility and trust, you might highlight your distinctive value proposition, essential products or services, and customer testimonials.The Template Kit also includes extra pages and sections like About Us, FAQ, Pricing, Blog, and others. Your website will look fantastic and function well across all platforms and search engines thanks to all themes being mobile-responsive and SEO-optimized.
Preview
Download
6.Gym
This template kit provides a large selection of themes that address different facets of a gym website. Templates for the homepage, classes and schedules, instructors and staff, membership plans, galleries, blogs, contact pages, and other pages are frequently included. With a focus on fitness aesthetics, these templates were thoughtfully created and include bold text, vibrant color schemes, and dynamic design components.You may save a lot of time and work when creating a professional website for your gym or fitness business by using the Elementor Gym Template Kit. The templates provide a strong framework that enables you to build a visually appealing and captivating web presence that successfully advertises your services and draws new clients to your gym.
Preview
Download
7.Personal Blog
To leave a good first impression, the site template was carefully designed. To entice visitors to investigate your material, it has an eye-catching hero section with an intriguing headline and a clear call-to-action button. To pique readers' interest, you can highlight featured articles, highlight your most recent blog posts, or give a succinct bio.For your articles, the blog post template provides a simple, readable layout. It gives you the opportunity to include featured photos, author bios, social sharing buttons, and related articles sections, allowing you to present your information in an attractive and well-organized way. For your audience, you may design a distinctive and aesthetically pleasant reading experience by utilizing Elementor's typography and stylistic options.
Preview
Download
8.Architecture
For architects and architectural businesses looking to display their projects and services, our Architecture Template Kit powered by The Pack Addon provides an aesthetically pleasing and user-friendly solution. You can develop a fascinating web presence that showcases your architectural aesthetic and draws in potential customers with its configurable templates, appealing layouts, and seamless functionality. Our Template Kit gives you the resources you need to successfully convey your architectural skills and build a strong web presence, whether you're showcasing your portfolio, describing your services, or introducing your team.
Preview
Download
8.Business
You can easily alter any design with Elementor's user-friendly drag-and-drop interface to conform to your brand identity and particular business needs. The Template Kit offers a wide selection of templates that address key elements of a company website, giving you the ability to highlight your goods, services, employees, and more.The Template Kit include sections for customer reviews, contact details, pricing, frequently asked questions, blog posts, and more. Your website will look fantastic and function well across all platforms and search engines thanks to all themes being mobile-responsive and SEO-optimized.
Preview
Download
9.Yoga
Yoga Template Kit powered by The Pack Addon offers a serene and visually appealing solution for yoga studios and instructors to create an engaging online presence. With its customizable templates, tranquil layouts, and seamless functionality, you can effectively showcase your classes, instructors, and studio atmosphere, attracting and engaging potential students. Whether you're promoting your classes, sharing yoga resources, or connecting with your community, our Template Kit provides the tools you need to create a serene and inviting yoga website.
Preview
Download
10.Barbar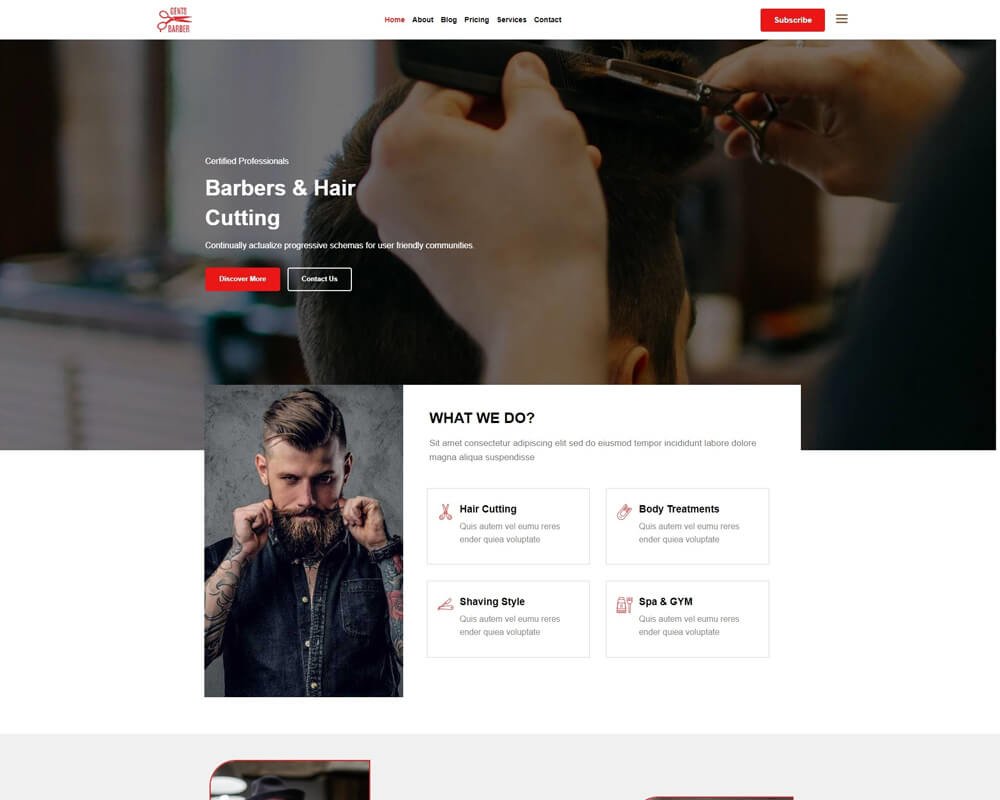 The Pack Addon's Barber Template Kit offers a complete solution for hair salons and barbershops to build a website that is both aesthetically pleasing and useful. You may exhibit your services, barbers, and pricing efficiently with its adjustable themes, fashionable layouts, and seamless functioning, enticing and engaging potential customers. Our Template Kit provides the resources you need to establish a credible internet presence for your barber shop, whether you're promoting it, giving styling advice, or communicating with your clientele.
Preview
Download